Document Properties
Once you click on a document from within the repository you will be able to view an extensive list of properties and actions. These options are demonstrated in this section.
Document Preview
The document preview window gives the user a preview of the selected document.  This is able to be displayed in full screen, and users have the ability to scroll through multiple pages.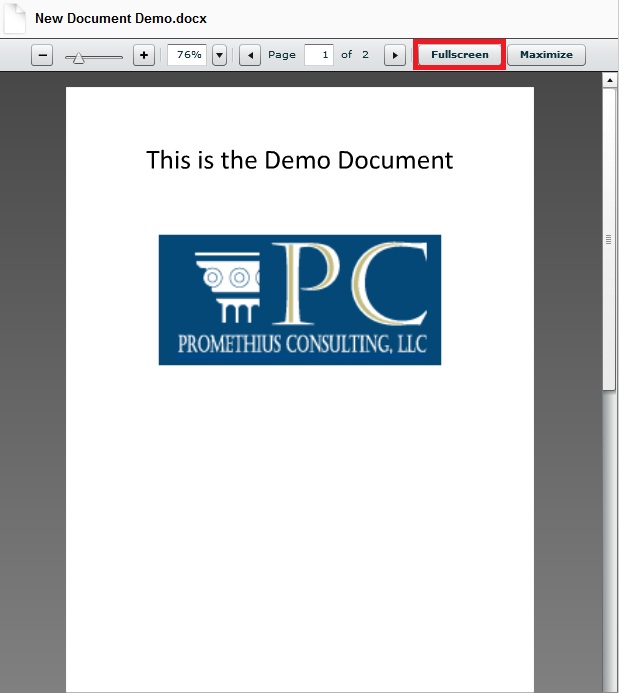 Metadata
The metadata section is the properties section of the document you are viewing.  This are the proprieties that key the SHARE search engine.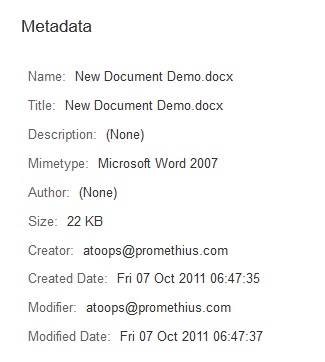 Document Actions
This is a complete action list.  This list allows you to quickly begin a process of viewing, editing, deleting a document.  Please see the Document Quick Actions section for a complete listing of the function of these actions.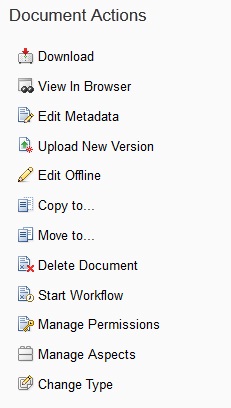 Share
In this section you links are provided for the easy sharing of documents.  User can copy and paste these links for direct access to the document properties screen, download the document, or view the document in read only.  This function is great especially for large documents. This way you can link to the document instead of attaching documents to email directly.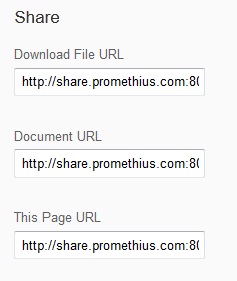 Paste any of the links into an email or directly to an Internet Browser.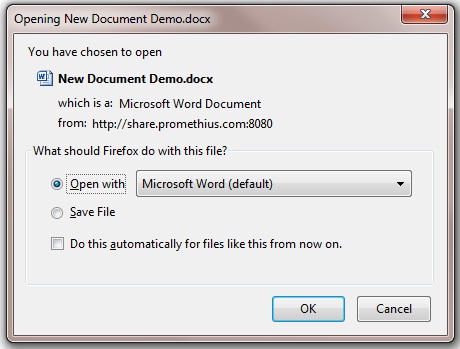 Comments
The comment section is a collaboration point.  This would allow users to make comments viewable to other users collaborating on the same document.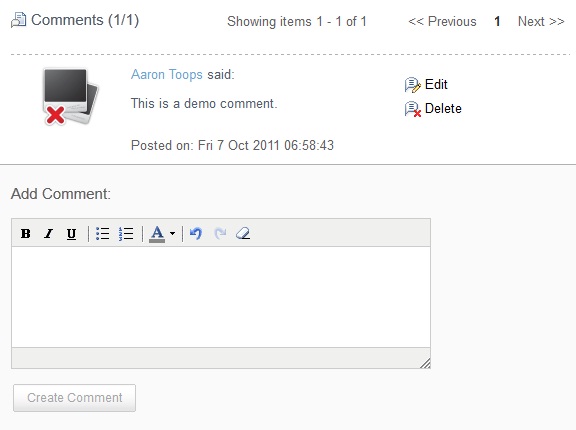 Version History
This allows users to see the latest version information for the file.  The user will have the ability to download previous versions, as well as view version history comments. 
To upload a new version, select the Upload a New Version Icon from the action menu.  Select the file for upload.  Select Major or Minor version change and add your comments.